Almost all teams have Championship aspirations. To have a shot at this, you and your team must think, practice, and play Like a Champion. To help, we're giving you our best resources, including:
A 35-page Championship Guide PDF packed with Pre-season Articles, tips, practice plans, and more
Interviews with a handful of top coaches in the game of basketball, including the 2021 Men's NCAA Champions Baylor University
Planning templates designed to help you set goals and run effective practices
Tips for using Dr. Dish as a Championship tool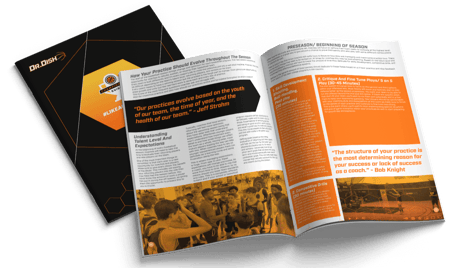 Fill out the form on this page to get access for FREE. And don't forget to share this with your team or coaching staff, as you can all access the guide completely free.
*No Dr. Dish machine is required to access any of these resources.