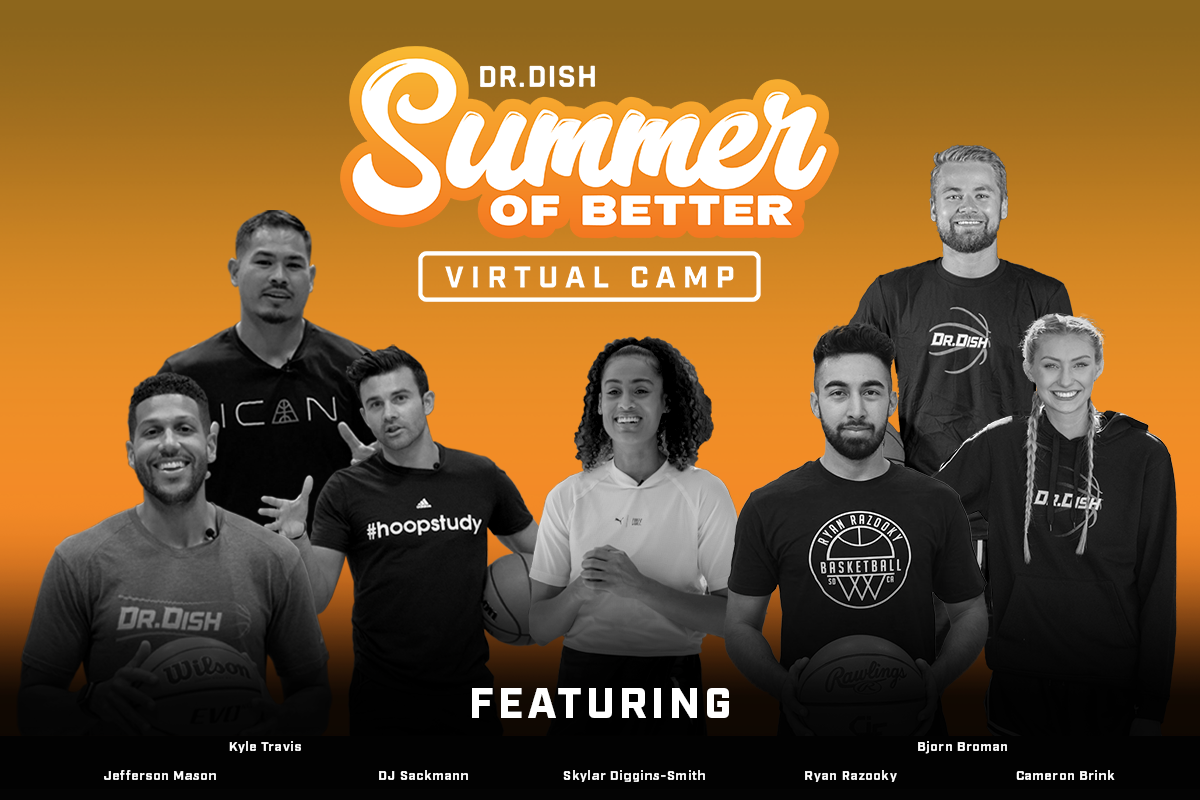 Our virtual camp is consistently a fan favorite amongst the Dish Fam. With thousands of players participating worldwide, we love seeing the summer work being put in.
And now, we're excited to launch our brand new (and still FREE) 5 Day Dr. Dish Summer of Better Virtual Camp designed to help players get better at home.
Throughout each of the 5 days, we packaged our favorite new basketball training drills, workouts, inspiration, and content including:
Proper warm-ups & stretching
Agility drills
Conditioning drills
Ball handling drills/progressions
Shooting drills/progressions
Challenges
Daily inspirational quotes and video
Don't have a hoop? That's okay! Each day of the camp includes some awesome drills that don't require a hoop, so you should still sign up.
This daily camp will provide you with drills, workouts, tips, inspiration, and resources from some of the best basketball coaches, trainers, and players in the world. If you commit to giving your complete effort throughout each day, you WILL become a better player in all aspects of the game.